Shopping Cart
Your Cart is Empty
There was an error with PayPal
Click here to try again
Thank you for your business!
You should be receiving an order confirmation from Paypal shortly.
Exit Shopping Cart
I'M LEAVING FACEBOOK. HERE'S WHY:
I have watched The Great Hack on Netflix this weekend which focuses Facebook's failure to protect our personal data.
Have spent the last few days off Facebook,
• getting my news from reliable sources that I already subscribe to such as The New York Times, The Washington Post, The Guardian, Christianity ...
Read Full Post »
I do not have the profound words of the experienced business man and I cannot advise on matters of law or provide insight on the deep political implications of world matters. But I have my own words and…
… I will speak.
Perhaps you do not value my words as much as others. It is possible you hear my advice and doubt its reality or even question my sanity. But I know my words carry just as much weight as others…
…if n...
Read Full Post »
 Mary:  BELIEVING
"Mary believed ..."   Luke 1:45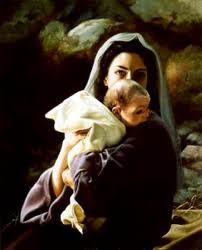 Joseph:  OBEYING
Joseph "did what he was commanded.R...
Read Full Post »
A Eulogy Written In Honor of Rita Barney

Those we love are with the Lord and theLord has promised to be with us.
If they are with Him, and He is with us,they cannot be far away. (Peter Marshall)
I didn't meet Rita Barney until Sunday night.  Given that she was in ICU, unable to spe...
Read Full Post »
/