Shopping Basket
Your Basket is Empty
There was an error with PayPal
Click here to try again
Thank you for your business!
You should receive an order confirmation from Paypal shortly.
Exit Shopping Basket
Do you know what "complementarian" vs. "egalitarianism" means within the faith based community?
You can search the Internet and find all manner of articles and opinions about both of these – and depending on which way you might 'lean' (I'm talking the "L" for liberal or "C" for conservative) the definition that you might settle on for both of these words might be significantly different than what IR...
Read Full Post »
 Mary:  BELIEVING
"Mary believed ..."   Luke 1:45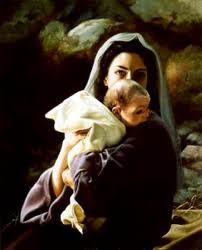 Joseph:  OBEYING
Joseph "did what he was commanded.R...
Read Full Post »
OMG!

Most of us know what this strange looking collection of letters means but for those who don't it's the texting equivalent to the expression, "Oh my God!"  From the first moment that I was asked to preach, I've known I wanted to talk about the phrase, "Oh my God!"
Being a little Baptist girl, I grew up with a healthy respect for the phrase, "Oh my God!"  "Thou sh...
Read Full Post »
I was asked to do the women's devotional at the fall women's breakfast at our church.  Here it is.

My heart has heard God say, "Come and talk with me."
And my heart responds, "Lord, I am coming."
Psalm 27:8 NL...
Read Full Post »
 1 O God, you are my God;
I earnestly search for you. 
My soul thirsts for you;  
my whole body longs for you 
in this parched a...
Read Full Post »
I do not know if this conversation ever even really occurred ... nor does it really matter to me.  I just liked the way things were presented and thought I'd share.  It's a long piece, but worth the read ... but if you only want to read a bit skip down to the blue bit at the end.  That's my favorite because I agree with the argument!! 
Read Full Post »
I didn't set out to be categorized as a Christian fiction author.  In fact,when pressed to admit it, I don't really enjoy reading Christian fiction that much so why would I want to be associated with it? Christian fiction, in case you don't know, is fiction writing which promotes the Christian faith and its tenants. Even more importantly for me, Christian fiction almost always follows the guidelines set down by Chris...
Read Full Post »
This was written in response to the writing prompt "Tell about a memorable event from your life."  I wrote it while I was teaching a 5th grade literacy class
to demonstrate a high-scoring essay example.

Faith
Read Full Post »
I was raised in a Christian home.  I have no memory when Church, God, and Prayer were not an integral part of my life.  My parents, married for 45 years, have shown a faithful commitment to God even through the hardest of times including the death of one child at 11 due to Cystic Fibrosis.  I remember standing at the bedside of my mother in 1998, as she lay there recoverin...
Read Full Post »
I believe:
·        In the Bible and its accounts of creation, miracles, and all other narrative accounts.
·        That The Bible is God's perfect inspired word. It does not need any additions. It is complete.  All the answe...
Read Full Post »
/