Shopping Basket
Your Basket is Empty
There was an error with PayPal
Click here to try again
Thank you for your business!
You should receive an order confirmation from Paypal shortly.
Exit Shopping Basket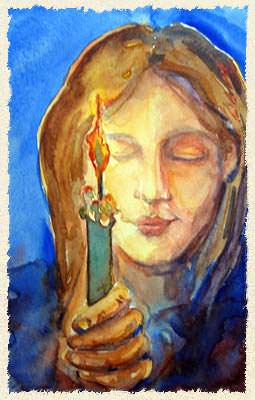 I'm not one for New Year's Resolutions; they've always seemed so false, so forced, so … typical. That doesn't mean to say that I don't appreciate the whole concept of starting fresh or resetting the clock. That mental decision, to put old things away and only focus towards the new not only is healthy emotionally, I believe it is biblically based. Paul knew all about past mistakes and poor decisions when he wrote, "… I focus on one thing: Forgetting the past and looking forward to what lies ahead, I press on to reach the end of the race and receive the heavenly prize for which God, through Christ Jesus, is calling." (Philippians 3:14, New Living Translation) Pressing on; that's what we're called to do.
Resetting doesn't mean forgetting though. Recalling past circumstances, remembering past decisions (good and bad), applying learned lessons, and utilizing acquired wisdom are the steps that help us grow – and growth is always good. My greatest spiritual progress is always anchored in the retrospective wonder of God's care for me and mine in the midst of worldly horrors. Faith, after all, is the evidence of things unseen (Hebrews 11:1) and nothing is more powerful, more validating, more joyful than the recognition of God's love, grace, and mercy to me throughout my daily walk; especially when things are hard.
For me, the biggest blessing of 2017 has been the growth of my knowledge, understanding, and appreciation of the Holy Spirit. Ruach (the Hebrew word for God's Spirit) has become a vital, exciting, delightful companion in my daily walk. I have enjoyed this constant presence whether whispering encouragement and insights in my ear, identifying important things that should not be missed, strengthening my head and my heart when the world would do otherwise, or introducing a peace and joy in places too dark for words. Jesus promised His followers, "I will ask the Father and He will give you an Advocate who will never leave you."  (John 14:6, NLT)  For me, this Advocate is more than an understanding, more than a belief, it is an actual physical presence. 2017 is the year in which I finally understood that I have an honest to goodness Super Power inside me.
So, what does all this mean for my 2018? Reality has taught me that life is not going to get any easier, that disappointments and tragedies are only a conversation away. But it has also taught me that there is no darkness this world can throw at me that is too great for Ruach's light of hope, grace, mercy and love to be extinguished. NO. DARKNESS. Ruach has admonished me to be confidently hopeful for this upcoming year, to end my habit of worrying. I've entrusted my life, my eternity to Christ Jesus since I was eight years old; how ridiculous is it that I don't have confident hope regarding today or tomorrow? Just what exactly is worth worrying about, anyway?! "I am leaving you with a gift—peace of mind and heart. And the peace I give is a gift the world cannot give. So don't be troubled or afraid."  (John 14:27, NLT) Thank you, Jesus. I've decided to accept this precious Gift.
And here's my prayer for you this coming year: "I pray that God, the source of hope, will fill you completely with joy and peace because you trust in Him. Then you will overflow with confident hope through the power of the Holy Spirit."  (Romans 15:13, NLT)  May Ruach become a close companion to you, too, this 2018.
Categories: Depression & Anxiety, Empowerment, Wisdom
/