Shopping Basket
Your Basket is Empty
There was an error with PayPal
Click here to try again
Thank you for your business!
You should receive an order confirmation from Paypal shortly.
Exit Shopping Basket
So, when I found out I was a finalist in the 2008 Golden Rose Contest in the category "Novel With Romantic Elements" for Rosamund's Bower I was so excited I couldn't stand myself.  When the winners were finally announced there were four names listed and three award categories: 1st, 2nd, and 3rd prize. I was the fourth name.  Alone in my office I fought back my disappointment and tried to remind myself how great it was that I even finaled in my first contest attempt.  Then I noticed a little asterisk after a few of the names on the list.  Reading the fine print below it said, "*Full Manuscript Requested By Agent."  I remember thinking,"HEY!  I got asked for a full manuscript!"  So, I contacted the contest coordinator and asked timidly, "Could I at least have an asterisk by my name?"
Imagine my shock when the responding email said, "Oh Sue!  I'm so very sorry for the confusion!  YOU WON IN THAT CATEGORY!!!"   Waves of delight rolled through me.  And then I thought about that poor woman who'd been told that she won in error. 
So, yesterday I got an email that said, "Congratulations Susan!"  You would think that with all the time I spend at my computer that I'm impressively skilled, but I'm not.  At all.  While I recognized the EPIC name, I am completely paranoid about opening attachments - of which there were three in this email.  To make matters worse, in my curious enthusiasm I opened one attachment and was horrified to scroll through a collection of random personal pictures that I had received via email over the last few months. I immediately assumed the message was spam, that I had been hacked, and completely panicked.  I notified EPIC's webmaster to let him know that their site was being used fraudulently, forwarding the spam email and advising DON'T OPEN ANY ATTACHMENTS TO THIS EMAIL!!   "I've just received this forwarded email," I wrote, "and I'm frightened because I know it's not real."  Desperately, I asked him if he could send any information my way about protecting my computer.
Imagine my shock when the responding email said,  "This is real.  You are a finalist in the EPIC eBook Awards contest.  EPIC, the Electronically Published Internet Coalition™ (www.epicauthors.com) is delighted to announce that your entry, No Darkness So Great, is a finalist in the Historical Fiction Category of the 2011 EPIC eBook Awards Competition™. 
Better to laugh in embarrassment then cry in stupidity!

Given my history thus far with contests, I don't think it's safe for me to attend the EPIC awards ceremony down in Williamsburg, Virginia in March, 2011.  Do you?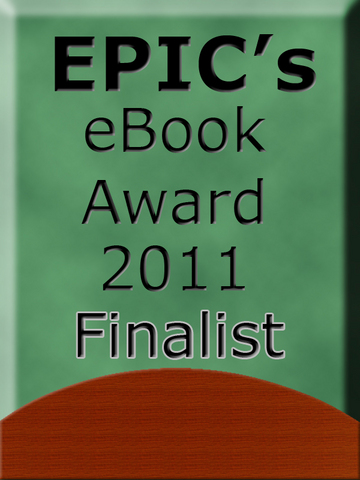 Categories: My Books, On Writing
/